Online Events: Cybersecurity Awareness Month
---
October is Cybersecurity Awareness Month, and at the Loyola University Cybersecurity Bootcamp, we are hosting free online events all month long!
Whether you want to get your feet wet with introductory-level cybersecurity topics, learn essential cybersecurity tips from our industry experts, refine your existing skills, or you're looking to start a new career in this skyrocketing field, we got you covered.
Below is our full lineup of 100% online, 100% free events, so hurry up and reserve your spot because the number of participants is limited!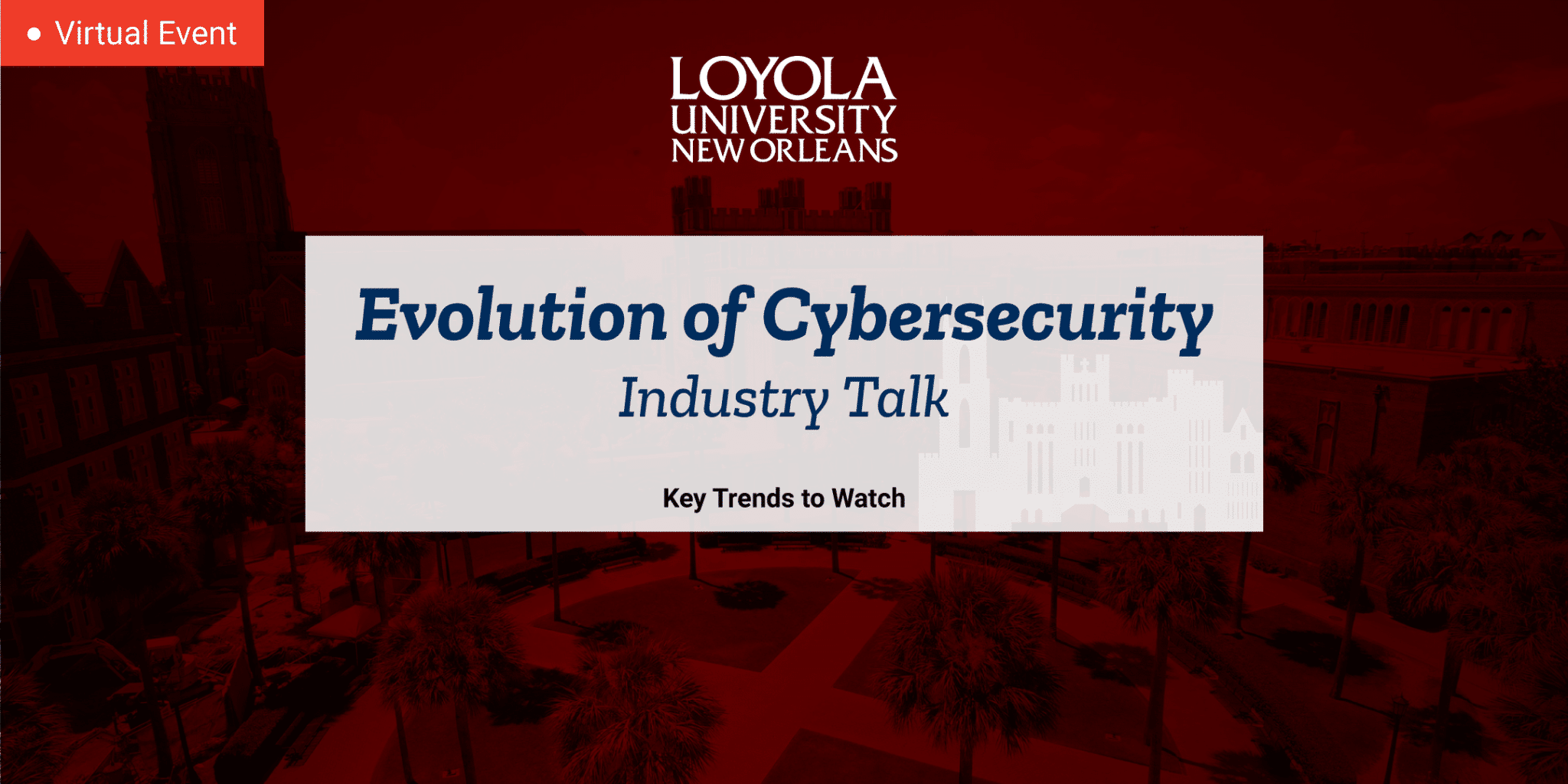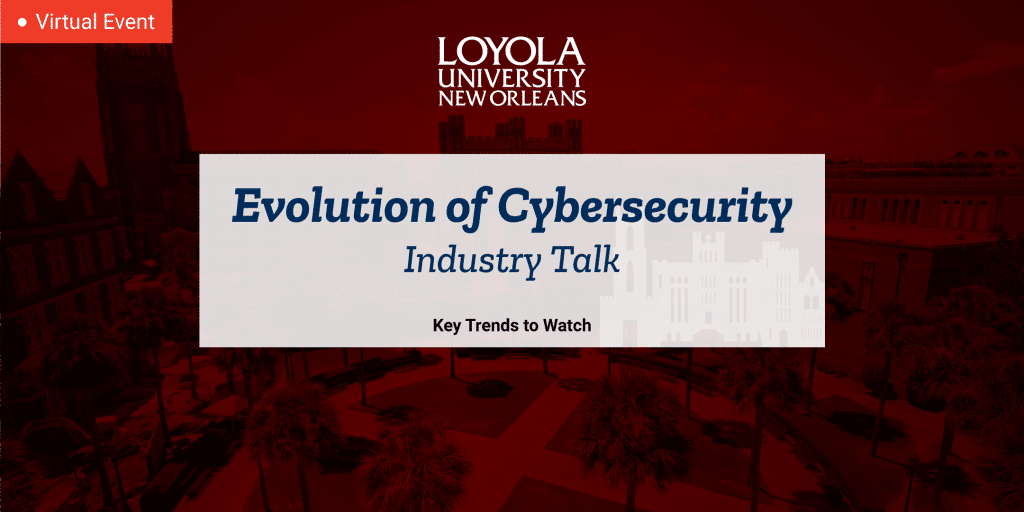 The Evolution of Cybersecurity
| On-Demand Panel
There's so much to learn about cybersecurity and the evolving world of online threats! Come join our experts for this 1-hour virtual event and stay up-to-date with the latest in cybersecurity.
Topics include:
Today's cybersecurity threat landscape
What COVID-19 has changed (and what it hasn't)
What it takes to thrive and succeed in cybersecurity
Industry-wide job demand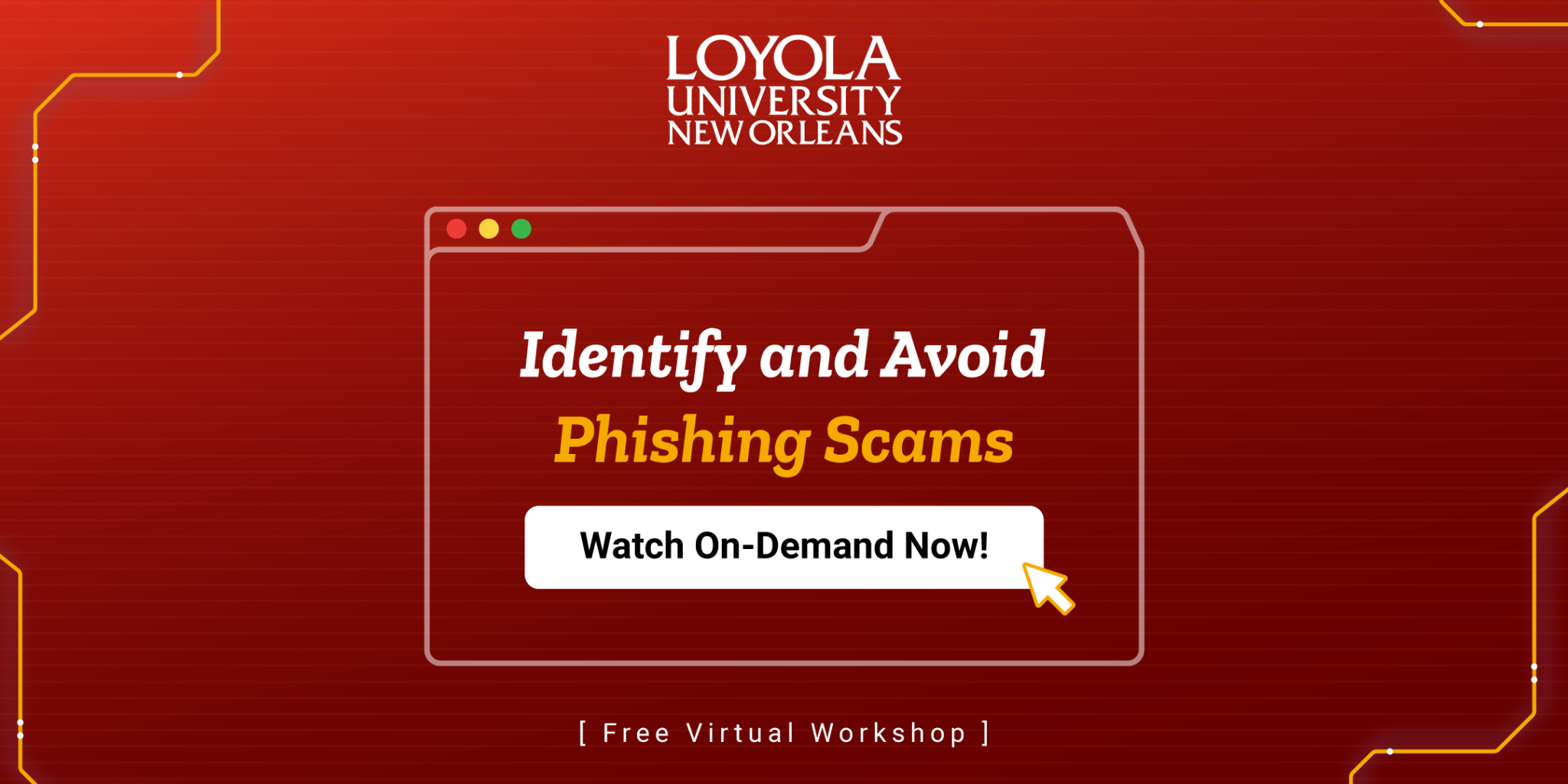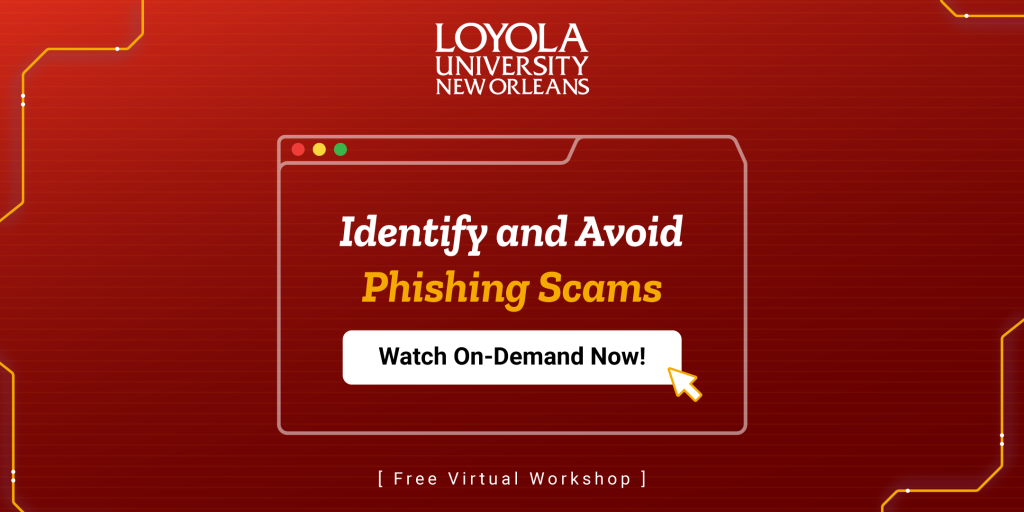 Identify and Avoid Phishing Scams
| On-demand Workshop
Phishing scams are on the rise! If you want to learn how to protect your sensitive personal data from online scammers, this is the event for you. Our cybersecurity expert, Romeo Gardner, will guide you through a free, hands-on workshop and discuss:
What Phishing and CatPhishing attacks are
What Wireless and Evil Twin attacks are
How to protect your sensitive information
Alternatives to public WIFI networks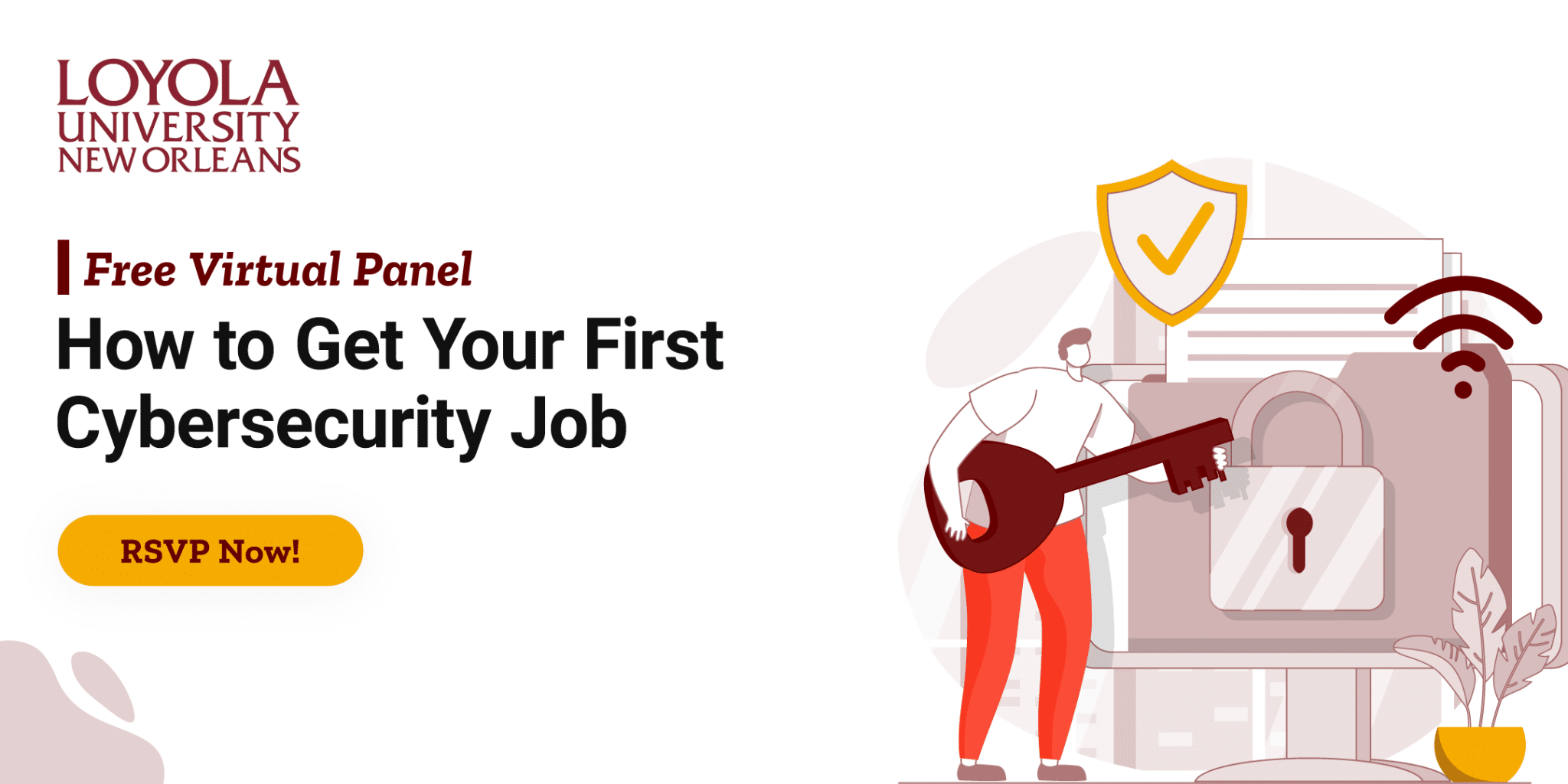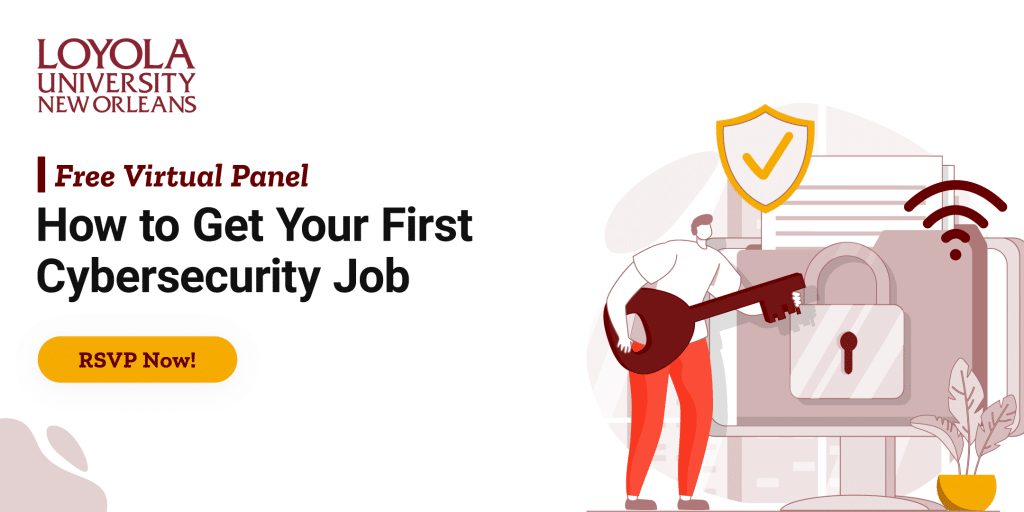 How to Get Your First Cybersecurity Job
| October 19th
Do you want to break into the cybersecurity industry, but you're not sure how? Join our exclusive live panel discussion, where real cybersecurity hiring managers reveal what they actually look for in new hires.
Topics will include:
Insiders' advice for entry-level applicants
The skills you need to build to get the job
The importance of practical cybersecurity training
Benefits of a cybersecurity career
---
We are hosting these virtual events as part of our mission to educate the future workforce with the practical, technical, and theoretical skills for the jobs of tomorrow.
If you found the above interesting, you'll definitely want to sign-up for our On-Demand Webinar Channel. You'll get access to recordings of our past cybersecurity events, workshops, and panel discussions.
At the Loyola University Cybersecurity Bootcamp, we offer part-time online programs that equip learners with the in-demand skills, knowledge, and confidence they need to excel in their career path of choice.
So if what you crave is a comprehensive education in the field of cybersecurity, you should reach out to our admissions team and ask them about how the Loyola University Cybersecurity Bootcamp can help you gain job-ready skills and jumpstart your new cybersecurity career.