Meet Our
Industry Partners
Our comprehensive training model and industry partnerships allow you to work with the industry's most cutting-edge tools and technologies, gaining hands-on experience in digital advertising, social media marketing, search engine optimization, digital strategy, email marketing, and more.
×
Microsoft
Access skill-enhancing educational content and build real-world advertising campaigns for student-led agency clients using real advertising credits.
×
Facebook Blueprint
With 90+ online learning courses, Facebook Blueprint helps learners build their marketing skills across Facebook, Instagram, Messenger, and WhatsApp. Our team identifies the most useful learning content, integrating it seamlessly into the program curriculum so you're able to get the most out of each training.
×
Canva
Receive free access to Canva Pro for one year and enjoy 75+ million premium stock photos and graphics, 420,000+ templates, 100GB of cloud storage, and the ability to develop a comprehensive Brand Kit using your own logo, fonts, and colors.
$119 Value
×
HubSpot
Gain valuable hands-on experience and complete industry-recognized certifications using HubSpot's Enterprise CRM software. While enrolled in the extended program, learners will use the same HubSpot tools, resources, and software that marketing and sales professionals use worldwide.
Up to $6,000 / Month Value
×
Hootsuite
Obtain free Hootsuite access, including access to Hootsuite Academy courseware (Hootsuite Platform and Social Marketing). Learners have the ability to obtain Hootsuite Platform Certification and Social Media Marketing Certification at no additional cost. Upon successful certification completion, learners can share their credentials on LinkedIn.
$298 Value
Click on the logo to learn more
Gain the Cutting-Edge Skills
Today's Digital Marketing

Jobs Demand
Leaders of the industry are your instructors. Real-world, agency-style projects are your classroom. A market-ready professional portfolio will help summarize the experience you'll gain. Our comprehensive career services will assist in catapulting you into a new dream career in the digital marketing field.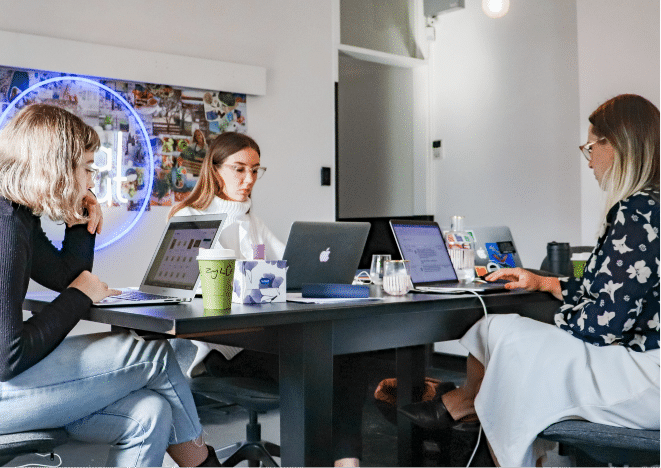 A Successful Career Starts by
Taking the Right Path
Experiential
Learning
To set yourself apart in the digital marketing industry, it is imperative to have both an understanding of theoretical knowledge and real-working world experience. Our bootcamp prides itself heavily on experiential exercises that consist of creative tasks, hands-on practice, and project-based learning.
Professional
ePortfolio
Every student has the chance to create a polished, finalized, well-rounded, and professional ePortfolio that will demonstrate your working abilities to potential employers in a format they could expect from a seasoned marketing professional. The competitive edge we put into your toolbox gives you an advantage over your competition.
Real-Time
Virtual Classrooms
Students get all the benefits of a real classroom in a remote learning setting. Our classes feature virtual, instructor-led Q&A sessions, in which students can request clarification on challenging concepts or ask for assignment feedback from instructors.
Agency-Formatted Courses
To set each student up for success, the bootcamp will place you into groups that resemble a marketing agency experience. Developing brand architecture, pitch decks and creative briefs are some of the projects you will complete together. Students are matched with real-world clients to provide hands-on learning experiences.
Digital Marketing Gives

Your Message Global Reach
Mastering the Art of Communication
on a Mass Scale
The primary goal of digital marketing teams is to maximize a brand's awareness, find and acquire new clients, and nurture relationships with their audience.

There are many different digital marketing occupations, and each one requires different skills. Some positions are more creative, while others are more analytical. Some positions are more hands-on and operational, and yet others involve a combination of strategizing and conceptualizing.

No matter what your natural abilities are, finding opportunities that fit yours in the digital marketing arena are plentiful.
Here are some examples of common entry- to mid-level positions
on a digital marketing team:
SEO
Specialist
PPC
Specialist
Social Media
Ad Buyer
Content
Marketer
Social Media
Manager
E-Commerce
Specialist
Marketing
Data Analyst
Digital
Strategist
Get the
Course catalog
For More Information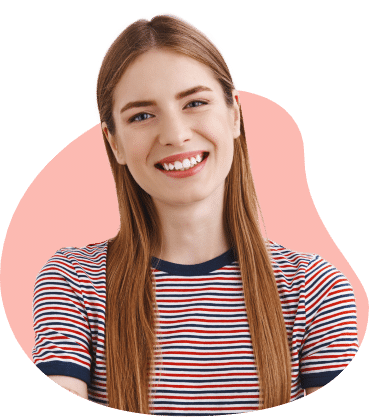 Getting Into the Digital Marketing Field
30-Hour Introductory Course
|


370-Hour Extended Program

The Loyola University Digital Marketing Bootcamp curriculum is frequently revised and updated in an effort to stay current and fit the needs of those interested in getting involved in the marketing field today!
Introductory Course
30 Hours
Learn the industry lingo, the various advertising platforms, affiliate marketing, and get introduced to what SEO, PPC, and the fundamentals of social networks are all about.
Career Services
10 Hours
You need to have a target to succeed. Our career planning services include professional networking, interview training, job placement assistance, and consultations devoted to perfecting LinkedIn profiles, e-portfolios, and resumes.
Foundations
Fundamentals of Marketing
27 Hours
The fundamentals will set the foundation to concepts such as buyer personas, the five W's and four P's, inbound and outbound marketing, and branding concepts.
Content Marketing
15 Hours
Learn the ins and outs of the word economy and how to write quality content for websites, forums, social media platforms, SEO-based blogs, and targeted content. You'll also learn how to develop an effective content marketing strategy.
Customer Relationship Management
12 Hours
Learning to build, manage, and nurture relationships with customers, handle online customer service questions, and track metrics of customer behavior across platforms like Salesforce and HubSpot.
Core A
Web Development for Marketers
43 Hours
Learn to design and build your own branded website using WordPress, CSS, and HTML functions with relevant themes, plug-ins, and publishing finalized content.
User Experience (UX)
12 Hours
If you build it right, they will engage. In this course you will learn to build an engaging User Experience that uses optimal integration, interface adaptation, banner creation, and much more.
E-Commerce
15 Hours
This module teaches you the ABCs of constructing an e-commerce operation that connects with eBay, Shopify, Etsy, and a variety of Amazon platforms. Learn the art of building vendor relationships, understanding product pricing, and establishing adequate logistics.
Data Analytics & Visualization
19 Hours
Optimization makes the web go round. Learn to optimize the results of marketing strides by tracking, analyzing, and sharing marketing campaign data in order to maximize a business's marketing, advertising, and sales capabilities.
Core B
Search Engine Optimization (SEO)
67 Hours
Mastering the SEO skills digital marketers use to optimize websites with tools such as Google Analytics, Google My Business, Google Search Console, Google Trends, and others.
Email Marketing
12 Hours
Learn the tools and skills needed to create successful automated email marketing campaigns that keep leads engaged.
Social Media Marketing: Organic & Paid
55 Hours
Learn to create organic content and manage digital ad campaigns across multiple social media networks, preparing you for the Facebook Blueprint Certification exam.
Capstone
Search Engine Marketing (SEM)
67 Hours
Learn to use Google AdWords, Google Ads Editor, and Google Tag Manager just like a pay-per-click (PPC) manager, preparing you for the various Google AdWords Certification exams.
Digital Strategy
16 Hours
Understanding the "big picture." Learning the skills to analyze the big picture of a digital marketing operation in order to craft effective short- and long-term digital marketing strategies for any business goes a very long way.
Personalized Career Development
A roadmap to your successful career.
It's easy with experts in your corner. Our Career Services Specialists are committed to helping our graduates navigate the transition from student to paid professional. By connecting you with companies that are hiring and helping to put the final touches on resumes, online job-search profiles, and mastering interview skills, just to name a few.

Note: Career services do not guarantee job placement.
Program Tuition
When you enroll, you're not just getting an education and gaining hands-on skills, you're getting one-on-one time with our Career Services team, guidance from our Student Success team, job and internship placement assistance, and more.
30-Hour Introductory Course
$180
370-Hour Extended Program
$13,820
Requirements
Internet accessibility
Laptop computer
*Tuition, fees, and deposits are subject to change.